I am happy how Hollywood is slowly talking about mental illness. They still glamorize it a little for dramatic effect, but they don't over glamorize it like they have in time's past. Hollywood is also showcasing mental illness on the small screen too. Two of my favorite shows, "Empire" and "Suits" have discussed how it impacts the character's life and the lives of their loved ones.
In the season premiere of "Suits" episode, "Denial", Attorney Harvey Spector (Gabriel Macht) meets with his therapist, Dr. Paula Agard (Christina Cole), regarding the changes he been going through since the last season. Of course—if you know the character very well—he denies how the changes are affecting his life. Instead of facing it, he'd rather have his therapist give him sleeping pills. Dr. Agard says she will not give him any pills; that the only way he is going to overcome his symptoms is by admitting his problems. Upset at her decline, Harvey tells her he doesn't need her. Dr. Agard replies if she is not needed, then why does he keep coming to her? She reminds him again to own up to his problems, so it will not have power over him. However as the episode progresses, so does his symptoms: his heart races faster, becomes dizzy and eventually throws up (but not in front of his colleagues. He has a rep to keep. He does it in the bathroom). He then returns to his therapist still denying his problems and still requesting for pills. Dr. Agard, standing on her ground, lets him have it! She tells him the reason why he is throwing up is because he has been having panic attacks. Also, the reason why he keeps returning to her is because he's afraid he is going to go through another one. *Harvey gives her a blank look* Dr. Agard tells him she wouldn't be a good doctor if she just gave him pills. However, she does give him pills to subside the symptoms of a future panic attack. Eventually, Harvey comes to terms with his fears and he gets his swag back.
***Harvey Specter with his therapist Dr. Paula Agard***
When I watched this episode, I felt Harvey represents people who don't want to face their problems. They just want a shortcut for their pain; they don't want to go through it. However, going through the pain is the only way to have a successful recovery. Taking pills doesn't make it better. I feel that pills only takes care of physiological parts of mental illness, not the cognitive part. That's where having a good therapist comes in. A therapist's job help you uncover the reasons behind your behavior and help you develop healthier ones .  I like his therapist, Dr. Agard. I feel she is the kind of doctor people should have. Now that I think about it, she kinda reminds me of my doctor. She challenges him to overcome his fears and did not give into his demands just because he was an attorney (not saying I have those issues). She wants the best for him, she just needed him to see it for himself. As I continued watching the show, his recovery was hard on him. He was always on the verge of having a panic attack which had an impact on his performance at work: his appointments were a mess, he nearly lost a deal with one of his clients, his colleagues were worried about him. His symptoms were so bad, some of his closest colleagues had to help him with his work. It was that horrible. It was weird to see Harvey loose his cool. Anyways, before the show ended he came in terms with the changes in his life and became his old arrogant, but bad ass self again. And he was able to save his client's company. Okay, so may your mental illness may not turn around as quickly as Harvey's. Yet, this goes to show what happens when you do not face your problem and/or your condition: the quality of your work, health and relationships spiral downward. So it is a must, must, must you face your obstacle(s) so you can be a victor of them. Not a victim. In addition to that, it helps to have a good support team of peers and doctors around you.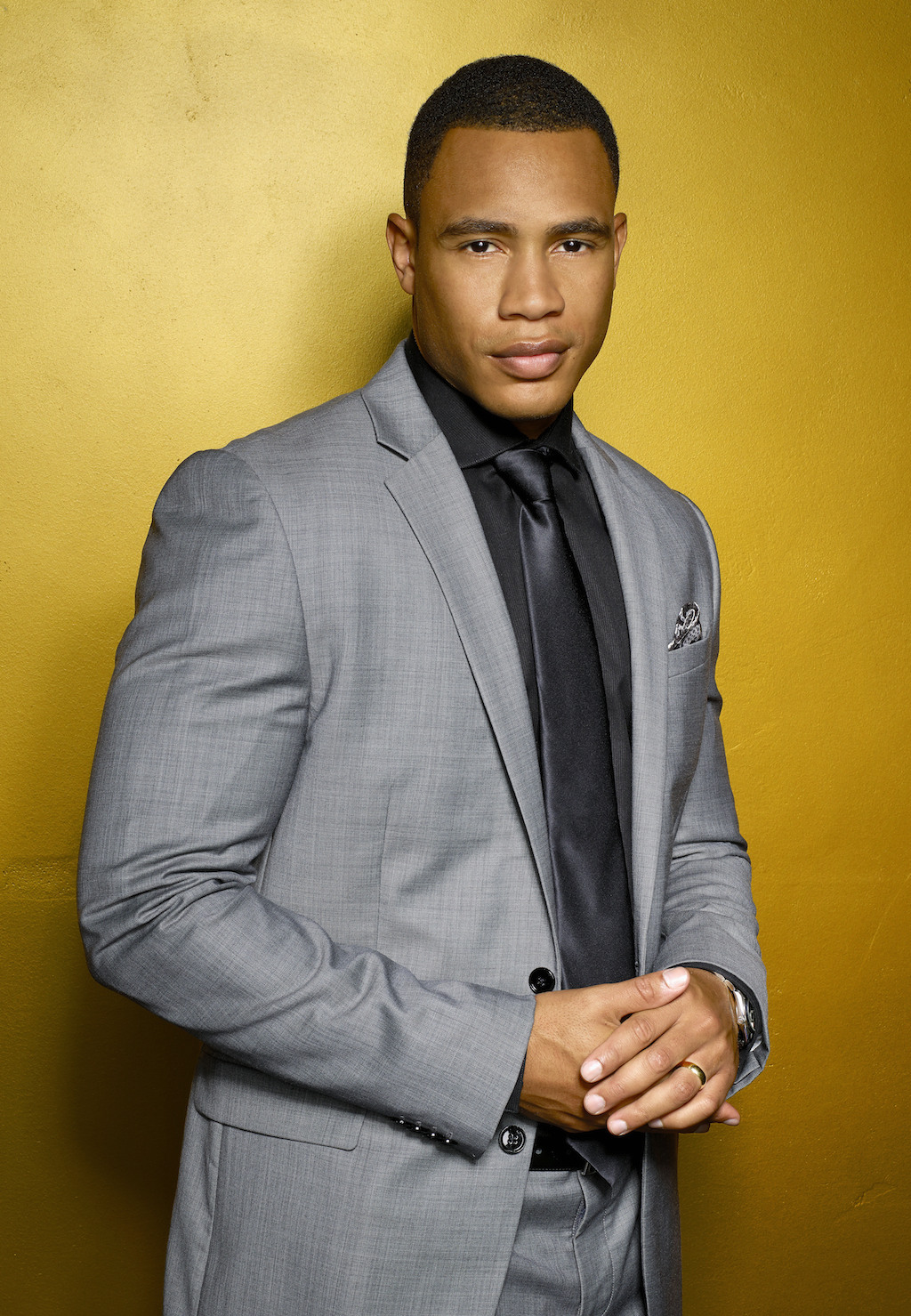 In "Empire" the eldest son, Andre Lyon (Trai Byers), suffers from Bipolar Disorder. In spite of that, he helped put his dad's—Lucious Lyon (Terrence Howard)—company, Empire Entertainment, become a public owned stock company. Yet despite of this accomplishment, his dad still would not allow him become the future CEO of Empire. Lucious felt he lacked knowledge of the music industry, although Andre was well versed in the business industry. So with the help of his wife, Rhonda Lyon (Kaitlin Doubleday) they planned to sabotage the company. Though what really pushed Andre over the edge, was when his dad announced he was dying. In one point of the show, Andre planned to take his life in his family's recording studio with a gun. Fortunately, there was no bullet, but he sobbed greatly because he felt like the black sheep in his musically talented family. As the show progressed he was transferred into a recovery clinic where he underwent music therapy. Ironic, huh? What I also noticed about the show was the lack of acceptance his family—more specifically his parents—had on his mental illness. In one flashback, it was discovered he had bipolar disorder during his junior year of college. Worst of all, he was having a breakdown at his dad's music release party. He had a manic episode where he was impulsively buying items, displaying unusual talkativeness and inflated grandiosity. Lucious, embarrassed by his behavior, had people escort him out of the house. Someone told Lucious about Andre's condition and Lucious grabbed the man by the shirt and threatened him not to tell anybody about it. We are then thrown back in the present, where we find most of the Lyon family with Andre and his psychiatrist. His psychiatrist announced to his family that he has bipolar disorder. Cookie Lyon (Taraji P. Henson) then says, "What is this bipolar disorder…that's white people problems." *She looks over towards Andre's wife (for those who may not watch the show, his wife is white)* His psychiatrist then announces (or Rhonda. It's been awhile since I watched that show) that it's not just a white problem. Mental illness can happen to anyone regardless of color.
***The Lyon Family at Andre's Recovery Clinic***
Although, there have been comments on the exaggeration of Andre's illness (again done for dramatization. What do you expect? It's Hollywood.), I do like how they show how the African-American community views mental illness. According to the National Alliance of Mental Illness (NAMI), only ¼ of African Americans seek mental health treatment. This is a serious issue that needs to be discussed within the community. Hopefully, I will be the first. Also the show has shown reoccurring flashbacks of a young Andre, when he was just a child himself, protecting his dad and younger brothers when his dad was selling drugs and his mom was jail. I am sure all of that has put him through duress as he grew up. Nevertheless, it shows how despite how one may have a mental illness and still go through the various odds of life, it doesn't stop them from being successful. Andre was able to complete college, become the CFO of his father's company and help Empire Entertainment achieve IPO status. Touché… Also, you can look as totally gorgeous like Andre and Harvey and still undergo mental illness. People may think you have to look like this to have mental illness:
But it doesn't. Even if so, who are we to judge? Homelessness much like mental illness can happen to anyone.
All in all, people with mental illness come from many walks of life: rich, poor, young, old, black, white, beautiful…not so beautiful looking…. No matter who you are or where you come from as long as you believe in yourself and your recovery, you can be anything you want to be.
***********
And by the way,  thanks Hollywood for trying to put a better face on the mental illness population than in times past. You still have some work to do on  the representation of people living with mental illness, but like I said it's a much better improvement. Hopefully with your influence on both the silver and small screen, you will hopefully correct the negative views people have on mental illness.
********
Also, Suits is now showing this summer on Wednesdays on the USA channel and Empire will return this fall on Wednesdays only on Fox.