I'm not going to lie…the judical system I feel sucks in this country, especially when it comes fighting for sexual assault victims. I mean like it's not bad enough that out of the 2.3 million people in jail, 38 percent of those inmates are Black ("Plantation," n.d). Did you know men who sexually assault Black women are more likely to serve less time in jail, than men who sexually assault White women (Francis-Favilla, 2019)? The heck? It seems that sexual assaulters aren't the only ones doing crimes against Black girls and women. And people wonder why victims don't go to the police.
Not too long ago, there was judge in Kansas by the name of Michael Gibbins sentenced 67 year old, Raymond Soden to 5 years in jail after he was found trying lure a 13 year old for sex via Facebook. However, Soden will be only serving 5 out of 8 years in jail which is shorter than the time the state of Kansas requires. Reason being for this? The judge said practically the girl and one other
14 year old basically "caused" the whole thing. He argued that if the girls hadn't gone to his house and taken the money from Soden for the sexual favors in the first place, they would have "never" been in the situation in the first place. Another reason why he doubted that the girls was he found them as the "aggressors more than the participant" was because they didn't show up that day. I could name a few things that is wrong with this:
Luring people, kids and adults are alike IS part of sexual assault. According RAINN (Rape, Abuse & Incest National Network), sexual assault is sexual contact or behavior that occurs without explicit consent of the victim. This can include attempted rape, fondling or unwanted sexual touching, forcing a victim to perform sexual acts, such as oral sex or penetrating the perpetrator's body and the penetration of the victims body also known as 'rape.'
The type of rape that was done to those girls is called 'stranger rape'. There are different types of 'stranger rape', but in this case with the two girls, this is called contact sexual assault. Contact sexual assault is when a perpetrator contacts the victim and tries to gain their trust by flirting, luring the victim to their car, or otherwise trying to coerce the victim into a situation where the sexual assault will occur.
Soden also committed child abuse. How? In addition to penetration, he made "digital interaction" with the the girls (RAINN, n.d.)
Judge Michael Gibbens might as well have said the girls falsely accused Soden of rape, if he is going to start lecturing the court on how it might have been false accusation of rape.
As much I like to go into what the exact term(s) of what false accusation of rape is, look forward it in part 5, because I'm trying not to divert into the issue is about: the mistreatment of victims of domestic/sexual violence by the judicial system.
Source: GabriellaWTeam
It's already hard enough for women and young girls who are victims of abuse not having their pleas for justice taken seriously, but it's harder for women who unfortunately, turn to violence, because system doesn't take their cries of their abusive husband seriously and end up doing time because the system failed to protect them. Check out these factoids from the Purple Berets Organization:
It is estimated that 92% of all women in California alone are serving time in prison because of the battery and abuse they have faced in their lifetime
There are about 2,000 battered women in America serving time for defending their lives against their batterers
Women who kill their male partner serve up to about 15 years, compared to men who serve about 2-6 years for killing their female partner.
We've seen stories like this through likes of Cyntoia Brown who was to serve 51 years in jail for killing a man who bought her for sex when she was 16 years old (Burnside & Gafas, 2019) and Thomia Hunter who was to serve a life sentence who killed her ex-boyfriend who abused her for years (Shaffer, 2019). Brown recalls her time with her pimp, "Cut Throat" through the 2011 documentary, "Me Facing Life":
The first time he did something to me is when he choked me and I passed out. I made him money…he wasn't going to let me go nowhere. He told me he'd kill me.
Then as for Ms. Harris she sustained 22 knife wounds that the parole board claimed were applied with minimal force. They also found that she was able to prove she had suffered prior domestic abuse at her ex-boyfriends hands and that she genuinely feared for her life and had no way to escape his attack moments before she stabbed him (Shaffer, 2019)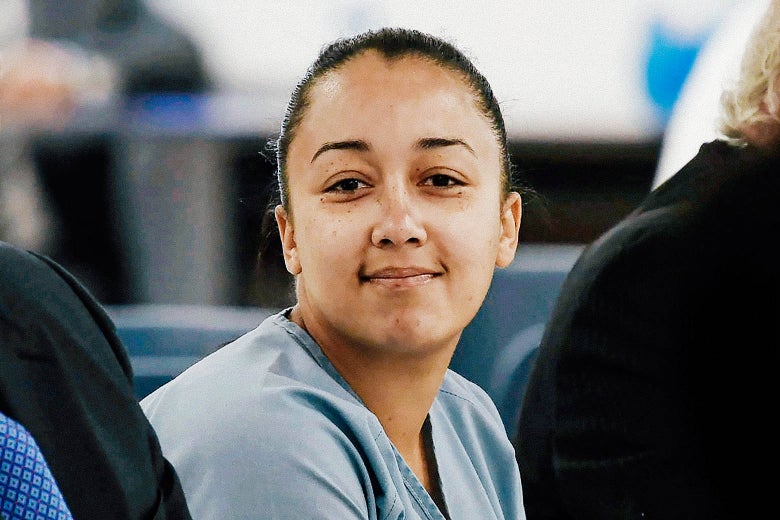 How is that these two battered women had such harsh jail sentences, even though they recounted everything they went through? I can't imagine not just the heartache they were sentenced, but the joy they were to receive when they found they were going to be released from jail this year.
According to the article: "How the Criminal Justice System is Failing Sexual Assault Victims" there are a couple of ways a victim's sexual or even domestic violence case may be impeded:
Criminal justice officials who may be skeptical of their allegations and credibility of the victim's allegations
The seriousness of the crime
The offender's prior criminal record
The strength of the evidence in the case
The influence of the victim's characteristics (e.g. age, occupation, and education)
Risk-taking behavior (e.g. hitchhiking, drinking or using drugs)
The reputation or character of the victim
Well…as we saw on the case on Dr. Christine Blasey Ford she was an unfortunate example of how even though a woman tells the court/hearing about how a man sexual assault and they STILL won't listen and for whatever reason they side with her perpetrator. In Dr. Ford's case, she was basically telling the country that Kavanaugh sexually assaulted her. Because of what happened to her, she was against the election of the now Justice Kavanaugh good standing as a rich, white boy who has worked his entire life for this point. However, her story was found not "credible enough". So it really doesn't matter if the victim was professor of a prestigious university or a child prostitute or abused girlfriend, her story is all hearsay.
On the United States Courts about webpage it states:
The U.S. Courts were created under Article III of the Constitution to administer justice fairly and impartially within the jurisdiction established by the Constitution and Congress.
Seems like this statement does not match with those numbers. Maybe the perpetrators were treated "fairly and impartially", but not the victims of sexual and domestic violence.
Next:
References
Burnside, T and Gafas, M. (2019) Cyntoia Brown Is Granted Clemency After Serving Man Who Bough Her for Sex. Retrieved From: https://www.cnn.com/2019/01/07/us/tennessee-cyntoia-brown-granted-clemency/index.html
Plantation to Prison (n.d.) Retrieved from https://www.nytimes.com/paidpost/netflix-13th/plantation-to-prison.html
Purple Berets. (n.d.) Fact Sheet on Battered Women in Prison. Retrieved from: http://www.purpleberets.org/pdf/bat_women_prison.pdf
RAINN (n.d.) Child Sex Abuse. Retrieved from https://www.rainn.org/articles/child-sexual-abuse
RAINN. (n.d.). Sexual Assault. Retrieved from https://www.rainn.org/articles/sexual-assault
Shaffer, C. (2019) Kasich Grants Clemency To Cleveland Woman Who Killed Abusive Ex-Boyfriend. Retrieved from: https://www.cleveland.com/crime/2019/01/kasich-grants-clemency-to-cleveland-woman-who-killed-abusive-ex-boyfriend.html
Sphon, C. (2013). How the Criminal Justice System is Failing Sexual Assault Victims. Retrieved from: https://mic.com/articles/37597/how-the-criminal-justice-system-is-failing-sexual-assault-victims#.VDyygS05y
The Associated Press. (2019). Kansas judge calls girls the 'aggressor' in sex abuse case. Retrieved from https://www.apnews.com/f338ca35c2a649b7a537a0e5ad34dc95
More Readings:
Black Women Punished For Self-Defense Must Be Freed From Their Cages
Gov. Kasich Weighs Clemency for Cleveland Women Serving Life Sentence for Stabbing Abusive Ex-Boyfriend
Cyntoia Brown Granted Clemency After 15 Years In Prison
How Can Sexual Abuse Survivors Get Justice When The System Fails Them?
National Coalition Against Domestic Violence (NCADV)
These Sexual Assault Survivors Felt Betrayed By America's Justice System, so They Passed Their Own Laws
When Battered Women Are Punished With Prison